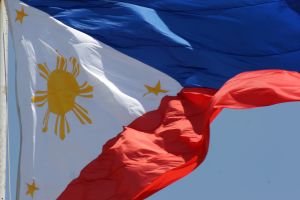 Manny and Anna Tampipi had immigrated to Canada for a better life. They were looking for better job opportunities and a higher standard of living for themselves and their two children Bryan and Jennifer. The Tampipi's uprooted all that they knew in order to make the long journey to Canada. They survived the trails and tribulations of becoming a Canadian Citizen with the assistance of family and friends, both here and abroad. That was four years ago and the Tampipi family has never looked back since that date.
Manny worked at a number of part time jobs before he landed a full time job as a maintenance worker in the hotel industry. Anna went back to school in order to get her nursing degree and worked part-time in a number of different hospitals. She is still searching for a full time position, but knows that the province is in need of her skills.
After initially staying with friends of the family, they rented a small townhouse in Scarborough for the last few years. Not having a Canadian Credit History made it difficult for the Tampipi family to qualify for a mortgage. The Tampipi family knew that they wanted to become homeowners and not waste their rent money, but they did not know how to move forward. They Tampini's completed an application form and are now well on their way to home ownership.
Can you relate to the Tampipi family? If you can, then a Rent to Own program may be right for you as well.